Class 5H
Welcome to class 5H
Our class teacher is Mr. Haughey and our teaching assistant is Mrs. Mbengue.
Spring Term
Week of 14/1/18: Due to the amount of activity logged by 5H last term, our whole class were awarded with a brand new sports bag.
Week of 14/1/18: Earth and Space – Today we had a science morning and completed a variety of different activities. We looked at different times zones, learned about the phases of the moon, researched famous scientists and created a model of the sun, Earth and moon.
Week of 14/1/18: Morse Code:
Week of 7/1/18: Ordering fractions and finding equivalents
Week of 7/1/18: Learning our new finding tale text: The children worked as a class, then in groups and finally in pairs to learn part of our new text with actions.
Autumn Term
Some of our year 5 science high flyers visited St. John Bosco to study the heart and circulatory system.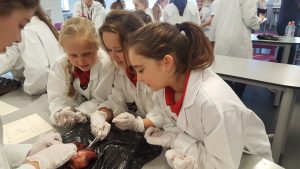 Sending messages by semaphore.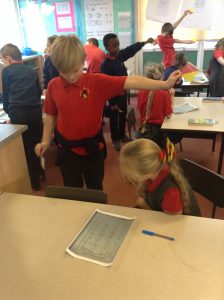 Working in our pyjamas on Readathon day.
We made sculptures based on the giants that visited Liverpool.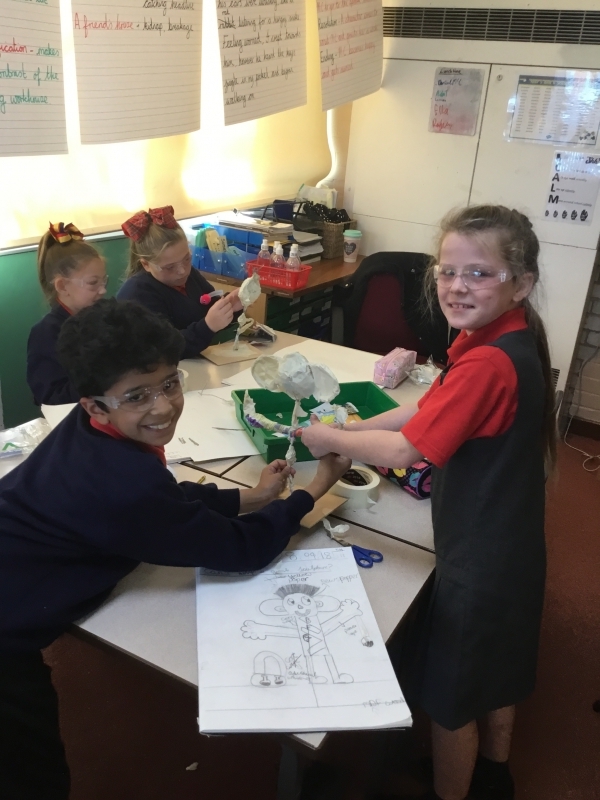 Learning about the Vikings from our visitors on Viking day.
We also made Viking board games.
Enjoying playing the ukulele, keyboard and xylophone in our music lesson.
Some of the children in year 5 did Swim Safe training down at the Albert Dock.