Breakfast and After School Clubs
Breakfast Club
Breakfast club starts at 8.10 am and is for anyone who needs childcare so that they can go to work.
The price remains low at £2 per week and we insist that this is paid on a Monday morning.  Porridge, bagels, toast, crumpets, cereals and juices are now on the menu.
At 8.55 the children are taken by the staff, to their own class for registration.
Please complete a registration form if you require a place at Breakfast Club, these are available from the office.
After School Clubs
After school clubs and activities for the Autumn Term will commence in September.  Click the link below for the list of current clubs.
After School Clubs Autumn 2016
Yoga Club
Yoga is non-competitive which makes physical exercise fun for those children that would otherwise shy away from other competitive sports.  By stretching all parts of their body and mind, massaging internal organs and at times raising the heart rate working the body aerobically, children get a complete workout.  Yoga helps develop language and listening skills.  It contributes to brain development and aids concentration.
Some photos from the sewing club and Arts Award club.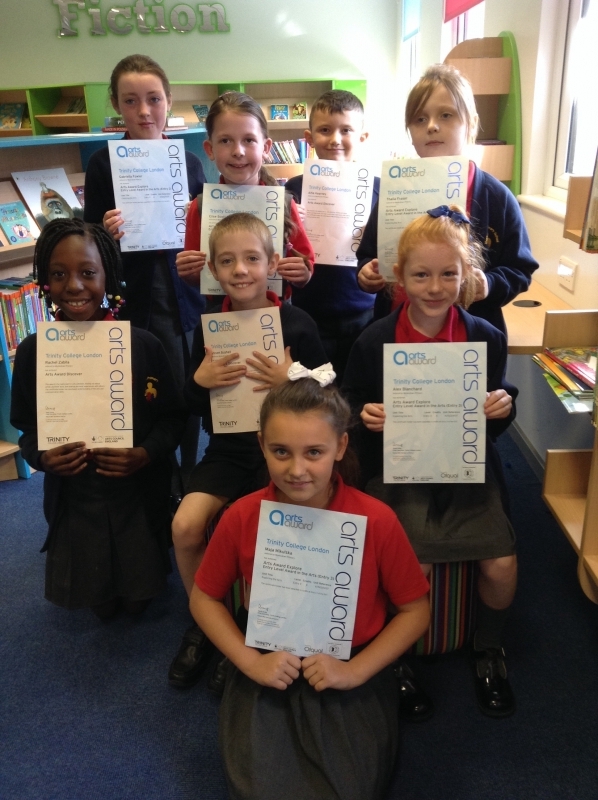 School Holiday Sports Camps
If you're looking for some fun activities for your children during the school holidays, click on the link to see what's on offer at  Activation Sports Coaching Sports Camps.
"We provide a variety of fun activities and competitions throughout the week, so that everyone has an enjoyable, fun week and lots of laughs!"