Breakfast and After School Clubs
Breakfast Club
Breakfast club starts at 8.10 am and is open to all children, providing a safe place where children can eat and play before school starts.
The price remains low at £2 per week and we insist that this is paid on a Monday morning.  Porridge, bagels, toast, crumpets, cereals and juices are now on the menu.
Our breakfast club is kindly supported by Magic Breakfast. Magic Breakfast is a registered charity in the UK ensuring that no child is too hungry to learn through the provision of healthy breakfast food and expert support to schools.
After breakfast the children are taken by the staff, to their own class for registration at 8.55am.  Please complete a registration form if you require a place at Breakfast Club.
After School Clubs
After school clubs and activities for the Autumn Term will commence in September.  Click the link below for the list of current clubs.
After School Clubs Summer 2017-18.
The You-Tube Club made this brilliant video about learning the 12 times table.
Some photos from the sewing club and Arts Award club.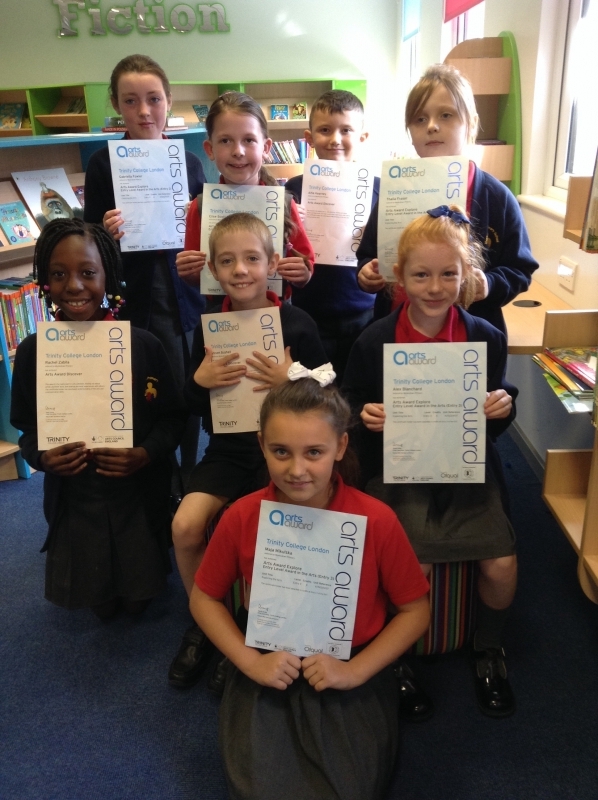 School Holiday Sports Camps
If you're looking for some fun activities for your children during the school holidays, click on the link to see what's on offer at  Activation Sports Coaching Sports Camps.
"We provide a variety of fun activities and competitions throughout the week, so that everyone has an enjoyable, fun week and lots of laughs!"