Class 2A
Welcome to class 2A.
Our teacher is Mr. Allen and our teaching assistant is Mrs. Housbey.
Summer Term 2019
Week of 17/06/2019: We have been learning to play recorder this week.
Spring Term 2019
Week of 01/04/2019: A lovely visit from the chicks
Week of 01/04/2019: What a wonderful visit from the farm – Mr Allen even got to become a farm and catch a lamb, it was not as easy as it looked!
Week of 25/03/2019: 2A have been investigating germs and why it is so important to wash our hands properly
Week of 18/03/2019: Art created by year 2. They are sculptures based on the work of Anthony Gormley.
Week of 03/03/2019: We played Ukulele, learning the chords C and F. Those of us confident enough played the F chord in the song whilst those of us who wanted more practice played the C chord of the song.
Week of 28/01/2019: National Handwriting Day
Week of 21/01/2019: Using mathematical language to write word problems in Maths
Week of 21/01/2019: Printing in Art
Week of 21/01/2019: Playing in the snow
Autumn Term 2018
Learning a new story in talk for write.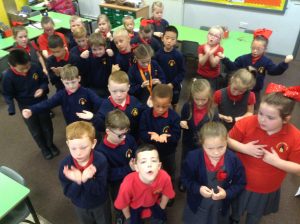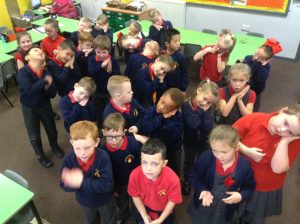 Science – testing different materials to see which ones are waterproof.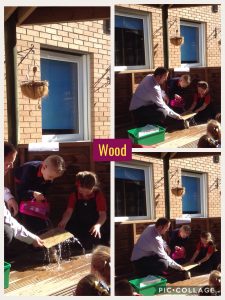 Enjoying our books in our pyjamas on Readathon day.
We have been looking at how different artists painted portraits. We chose two that we liked and picked one to mix colours that matched it. We have also created our own self-portrait.
After our portraits were framed and put on display, we chose two that we particularly liked and put a smiley face post-it note on them. We also chose one that we liked but which we thought could be improved and put a different post-it note on that.